With the increase of holiday merchandise shopping, so does the increase in potential hazards in the workplace. Employers should take the appropriate increased actions to make sure all employees are properly trained, their work environment is safe, and they know how to respond to workplace emergencies.
Know your rights! Under federal law, all employees (temporary and full time) are entitled to a safe workplace and your employer must also provide a workplace free of known health and safety hazards.
Likewise, workers with limited or no prior industry experience or a lack of safety training, also contribute to high injury rates. Workers may be at increased risk for injury since they may not have the strength or cognitive ability needed to perform certain job duties.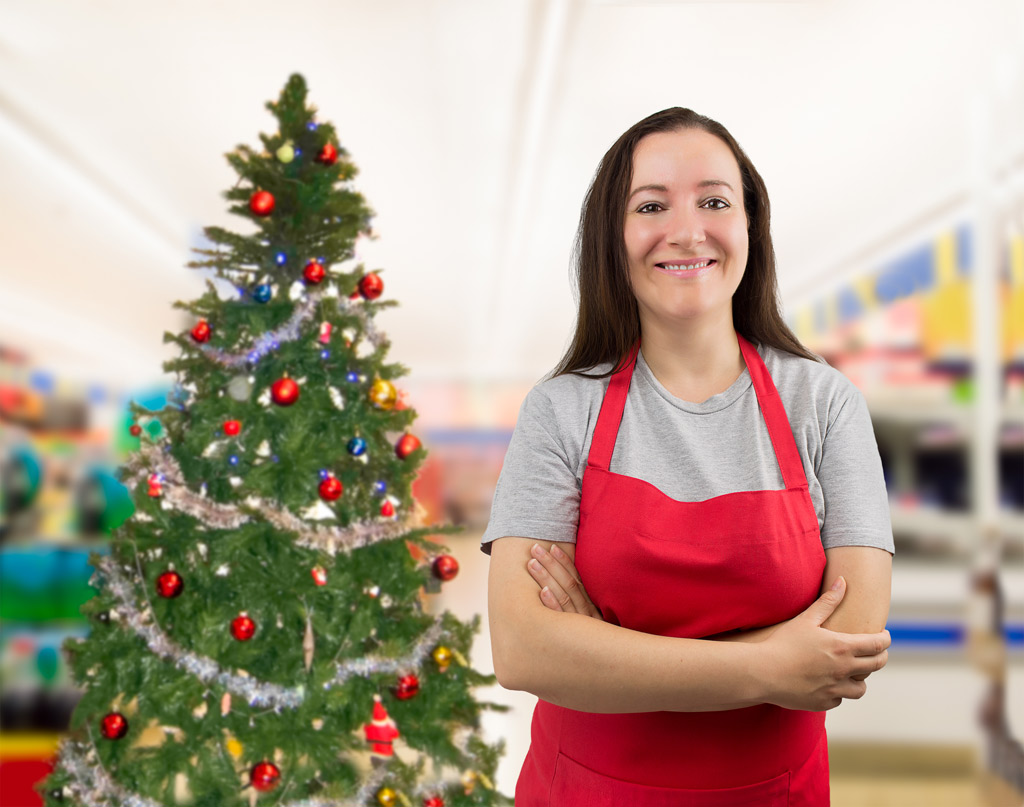 Image Source: Shutterstock
Employer Role to Protect Temporary Workers
To ensure an employer's role in protecting employees, OSHA recommends that the temporary staffing agency and the employer set out their respective responsibilities for compliance with applicable OSHA standards in their contract. Including such terms in a contract will ensure that each employer complies with all relevant regulatory requirements, thereby avoiding confusion as to the employer's obligations.

OSHA 10hr/30hr Outreach Training : 15% OFF SALE
Know Your Rights! Under federal law, you are entitled to a safe workplace.
Training provides details on OSHA, workplace hazards, workers' legal rights, employer responsibilities, and how to file a complaint. Required by some states and companies in order to start employment.
DOL Plastic Card Shipped Within 2 Weeks
Reg. Price: 10hr: $89 - 30hr: $189
Enter Promo Code "osha15off" at Checkout
Workers Rights
OSHA protects all workers in the United States. Temporary workers have the same rights as permanent workers.
Workers have the right to:
A safe workplace free of dangers.
Receive training in clear language that you understand.
Receive safety equipment.
Speak up about safety.
Report work-related injuries without being punished.

OSHA Flyer: Job Safety and Health – It's the Law (PDF)
https://www.osha.gov/Publications/osha3165-8514.pdf
Both Employers and Staffing Agencies have Safety Roles
Both employers and staffing agencies have roles in complying with workplace health and safety requirements and they share responsibility for ensuring worker safety and health.
A key concept is that each employer should consider the hazards it is in a position to prevent and correct, and in a position to comply with OSHA standards. For example: staffing agencies might provide general safety and health training, and host employers provide specific training tailored to the particular workplace equipment/hazards.
The key is communication between the agency and the host to ensure that the necessary protections are provided.
Staffing agencies have a duty to inquire into the conditions of their workers' assigned workplaces. They must ensure that they are sending workers to a safe workplace.
Ignorance of hazards is not an excuse.
Staffing agencies need not become experts on specific workplace hazards, but they should determine what conditions exist at their client (host) agencies, what hazards may be encountered, and how best to ensure protection for the temporary workers.
The staffing agency has the duty to inquire and verify that the host has fulfilled its responsibilities for a safe workplace.
And, just as important: Host employers must treat temporary workers like any other workers in terms of training and safety and health protections.
OSHA Temporary Workers Pamphlet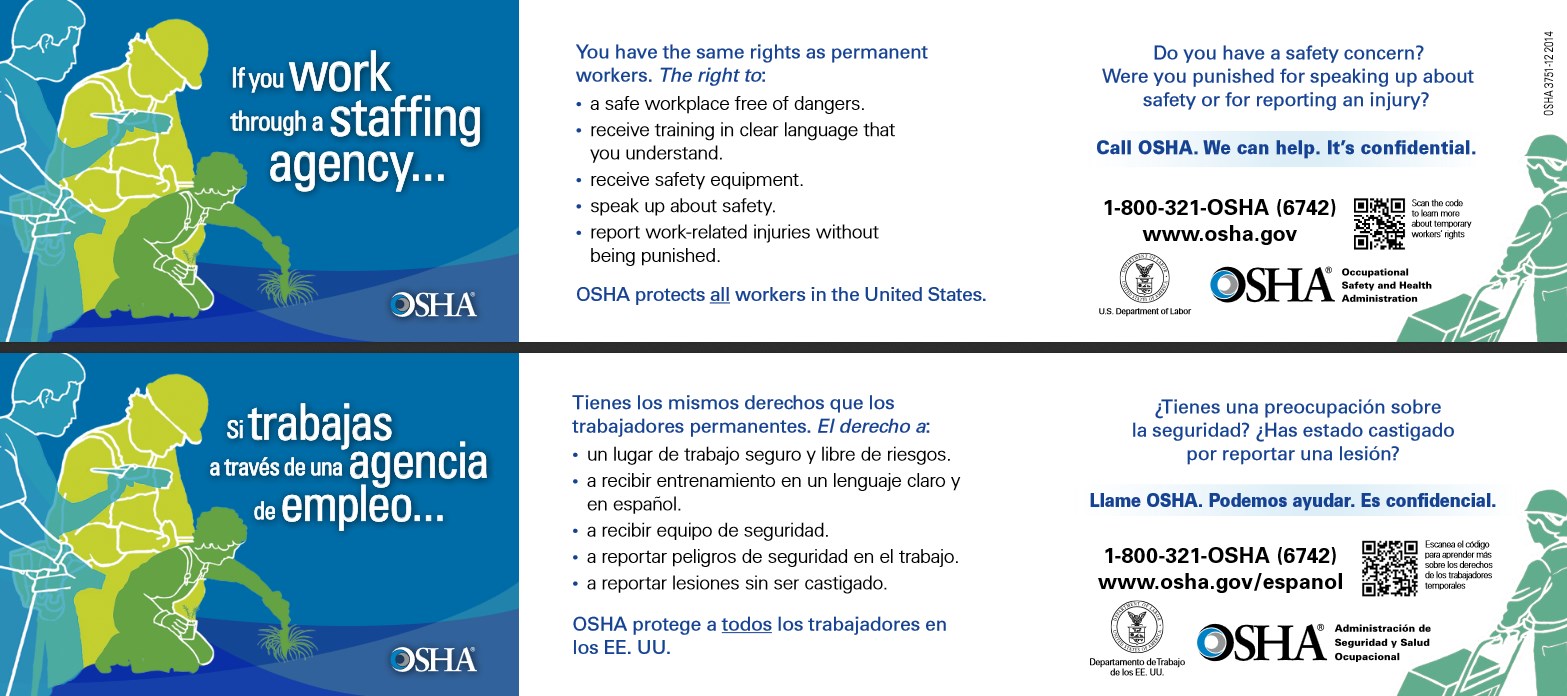 Seasonal Worker Safety Resources
Order Fulfillment
Delivery
Retail Sales
General