Working in hot conditions isn't just difficult—it's dangerous. Every year – dozens of workers die and thousands more become ill while working in extreme heat or humid conditions.
When the human body is unable to maintain a normal temperature, heat-related illnesses can occur and may result in death. Likewise, there are a range of heat illnesses and they can affect anyone, regardless of age, or physical condition.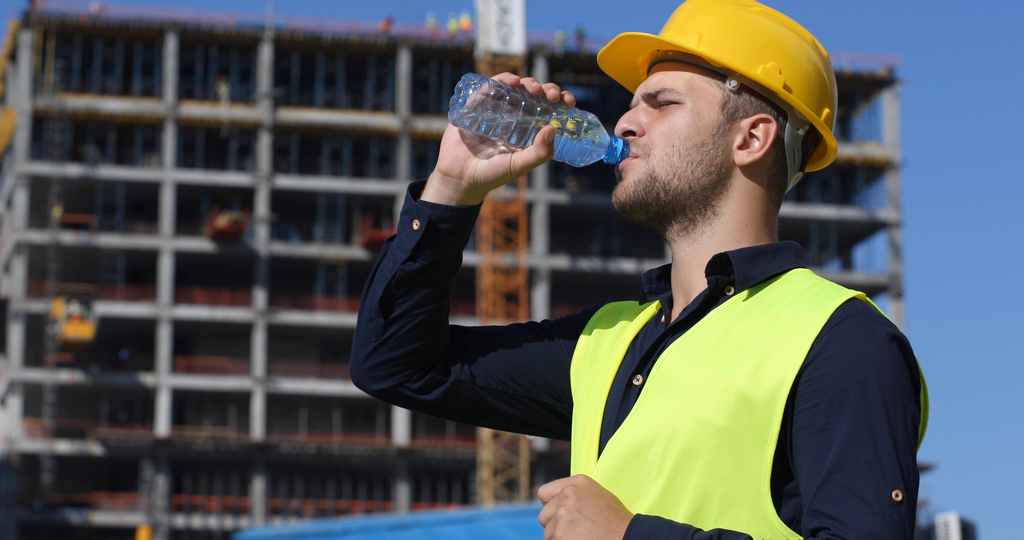 Image Source: Shutterstock
Heat Stress Awareness
Workers at risk of heat stress include outdoor workers and workers in hot environments such as firefighters, bakery workers, farmers, construction workers, miners, boiler room workers, factory workers, and others. Workers at greater risk of heat stress include those who are 65 years of age or older, are overweight, have heart disease or high blood pressure, or take medications that may be affected by extreme heat.
Heat is the number one cause of weather-related deaths in the U.S. (and many countries around the world). The last Friday in May is National Heat Awareness Day – an event established to encourage employers and workers to recognize the warning signs for heat illness and keep workers safe.
The National Weather Service (NWS) just released their Natural Hazard Statistics for 2018, and heat killed more people last year than lightning, tornadoes, hurricanes, cold, and winter weather combined.
Likewise, according to the U.S. Bureau of Labor Statistics (BLS), there were 815 heat-related worker deaths and 70,000 heat-related serious injuries between 1992 and 2017.

OSHA 10hr/30hr Outreach Training : 15% OFF SALE
Know Your Rights! Under federal law, you are entitled to a safe workplace.
Training provides details on OSHA, workplace hazards, workers' legal rights, employer responsibilities, and how to file a complaint. Required by some states and companies in order to start employment.
DOL Plastic Card Shipped Within 2 Weeks
Reg. Price: 10hr: $89 - 30hr: $189
Enter Promo Code "osha15off" at Checkout
Employer Responsibility to Protect Workers
Under OSHA law, employers are responsible for providing workplaces free of known safety hazards. This includes protecting workers from extreme heat. An employer with workers exposed to high temperatures should establish a complete heat illness prevention program.
Provide workers with water, rest and shade.
Allow new or returning workers to gradually increase workloads and take more frequent breaks as they acclimatize, or build a tolerance for working in the heat.
Plan for emergencies and train workers on prevention.
Monitor workers for signs of illness.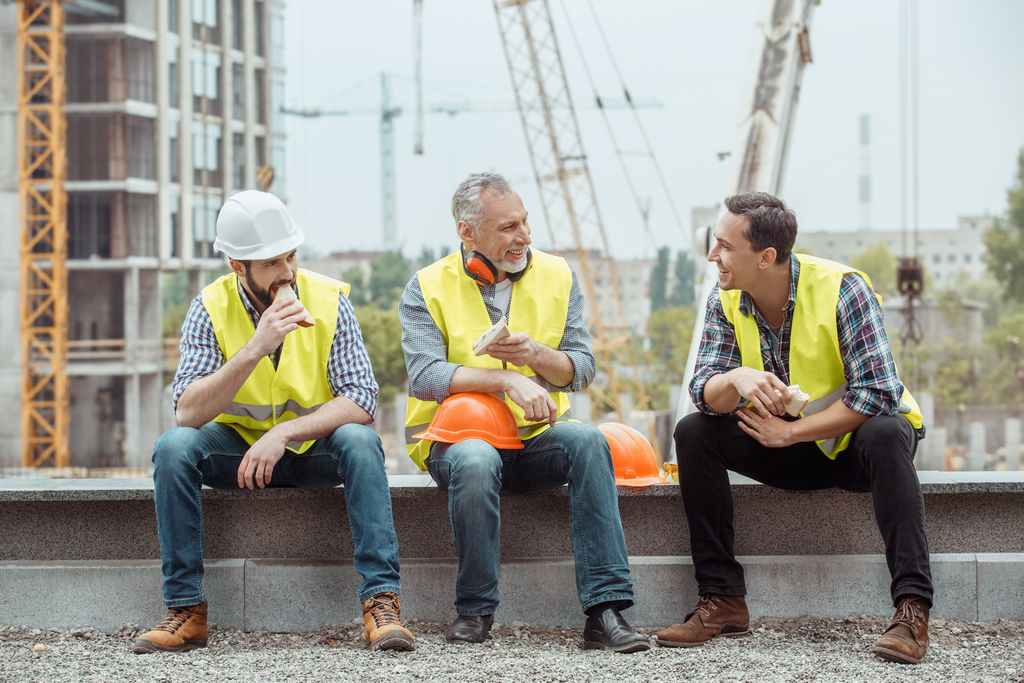 Image Source: Shutterstock
Factors That Increase Heat Stress Risk to Workers
High temperature and humidity
Direct sun exposure (with no shade)
Indoor exposure to other sources of radiant heat (ovens, furnaces)
Limited air movement (no breeze)
Low fluid consumption
Physical exertion
Heavy personal protective clothing and equipment
Poor physical condition or health problems
Some medications, for example, different kinds of blood pressure pills or antihistamines
Pregnancy
Lack of recent exposure to hot working
Previous heat-related illness
Advanced age (65+)
Using the Heat Index: A Guide for Employers
Outdoor workers who are exposed to hot and humid conditions are at risk of heat-related illness. The risk of heat-related illness becomes greater as the weather gets hotter and more humid. This situation is particularly serious when hot weather arrives suddenly early in the season, before workers have had a chance to adapt to warm weather.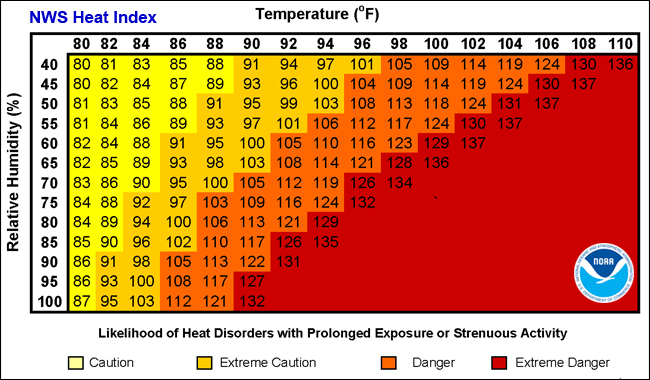 Outdoor workers include any workers who spend a substantial portion of the shift outdoors. Examples include construction workers, agricultural workers, baggage handlers, electrical power transmission and control workers, and landscaping and yard maintenance workers. These workers are at risk of heat-related illness when the heat index is high. Additional risk factors are listed below. These must be taken into consideration even when the heat index is lower.
Work in direct sunlight – adds up to 15 degrees to the heat index.
Perform prolonged or strenuous work
Wear heavy protective clothing or impermeable suits
| Heat Index | Risk Level | Protective Measures |
| --- | --- | --- |
| < 91°F | Lower (Caution) | Basic heat safety and planning |
| 91°F to 103°F | Moderate | Implement precautions and heighten awareness |
| 103°F to 115°F | High | Additional precautions to protect workers |
| > 115°F | Very High to Extreme | Triggers even more aggressive protective measures |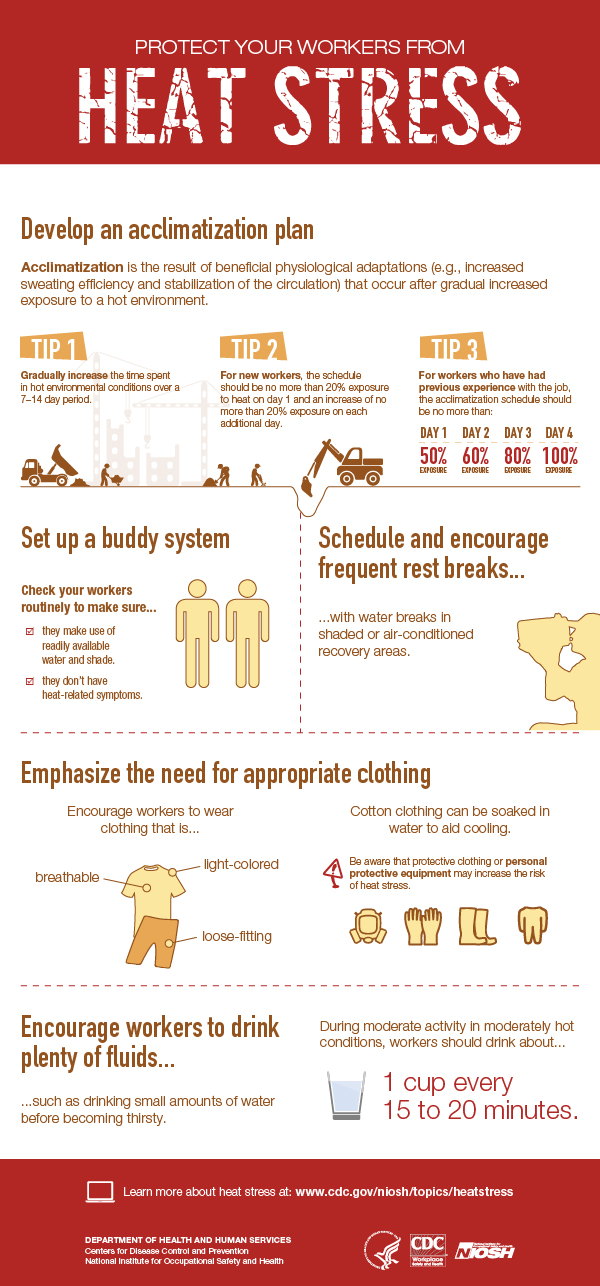 How can OSHA help? Workers have a right to a safe workplace. If you think your job is unsafe or have questions, visit OSHA's Worker's Page or call 1-800-321-6742 (OSHA). It's confidential. For other valuable worker protection information, such as Workers' Rights, Employer Responsibilities, and other services OSHA offers, visit OSHA's Workers' page.
OSHA also provides help to employers. OSHA's On-site Consultation Program offers free and confidential advice to small and medium-sized businesses in all states across the country, with priority given to high-hazard worksites. For more information or for additional compliance assistance contact OSHA at 1-800-321-6742 (OSHA).
Additional Heat Illness Guidance/Resources