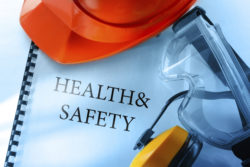 Preventable deaths in the United States are at an all-time high. There are 40.6 million serious, preventable injuries and over 146,000 fatalities each year, with more than half occurring at home. Preventable injuries cost society more than $850 billion each year, not to mention human costs which cannot be quantified.
Unintentional poisoning deaths in the adult population were not prevalent until the early 1990s. Since then this category has skyrocketed to 1st place, driven by unintentional drug overdose – predominantly from prescription painkillers.
Nearly 13,000 American workers are injured each day. These numbers are staggering, and the worst part is that each one is preventable. Taking preventative action can spare workers needless pain and suffering.
The National Safety Council (NSC)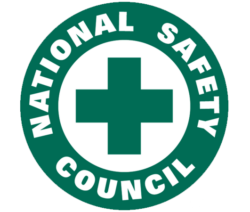 The National Safety Council (nsc.org) is a nonprofit organization whose mission is to eliminate preventable deaths at work, in homes and communities, and on the road through leadership, research, education and advocacy. Founded in 1913 and chartered by Congress, NSC advances this mission by partnering with businesses, government agencies, elected officials and the public in areas where we can make the most impact.
The NSC mission is to eliminate preventable deaths at work, in homes and communities, and on the road through leadership, research, education and advocacy. Examining state actions and policies is a critical part of curtailing preventable deaths and injury.
NSC Report: The State of Safety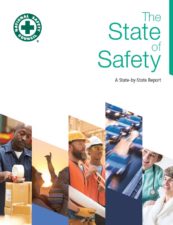 The State of Safety: A State-by-State Report by the National Safety Council provides insight into promising practices, and it shows where states are on track or falling short on road safety, home and community safety, and workplace safety.
The State of Safety provides a bird's eye view of where states are on safety-related actions and policies that can remedy preventable deaths and injuries across our roadways, home and communities, and workplaces.
The State of Safety report for 2017 says 26 states received failing grades for action they've taken to reduce the risk of preventable deaths for all citizens. It measures road, home and community, and workplace safety. The NSC took into consideration state policies and legislation that can help reduce preventable deaths, such as those caused by distracted driving, prescription painkillers and falls.
No State Earned an "A" in Safety
No state goes far enough to protect its residents from the leading causes of preventable deaths and injuries – commonly known as "accidents."
Following is the list of states in rank order:
It's Time for Action
Fatalities from poisonings (including drug overdoses), motor vehicle crashes, falls, drowning, choking and fires have increased 7% since 2014, claiming more than 140,000 lives each year, according to Injury Facts® 2017.
"The state of safety in America is perilous," said NSC President and CEO Deborah Hersman. "We cannot afford to sit back while we lose more than 140,000 people because of issues we know how to prevent. This report provides states with a blueprint for saving lives, and we hope lawmakers, civic leaders, public health professionals and safety advocates heed the recommendations outlined within it to make states and communities measurably safer."
June is National Safety Month
Join NSC and thousands of organizations across the country as we work to raise awareness of what it takes to Keep Each Other Safe. Observed annually in June, National Safety Month focuses on reducing leading causes of injury and death at work, on the road and in our homes and communities.
Workplace Injuries Infographic
Nearly 13,000 American workers are injured each day. These numbers are staggering, and the worst part is that each one is preventable. Taking preventative action can spare workers needless pain and suffering. Printable version