The terms "permit-required confined space" and "permit space" refer to spaces that meet OSHA's definition of a "confined space" and contain health or safety hazards. For this reason, OSHA requires workers to have a permit to enter these spaces.
OSHA's standard for confined spaces (29 CFR 1910.146) contains the requirements for practices and procedures to protect employees in general industry from the hazards of entering permit spaces.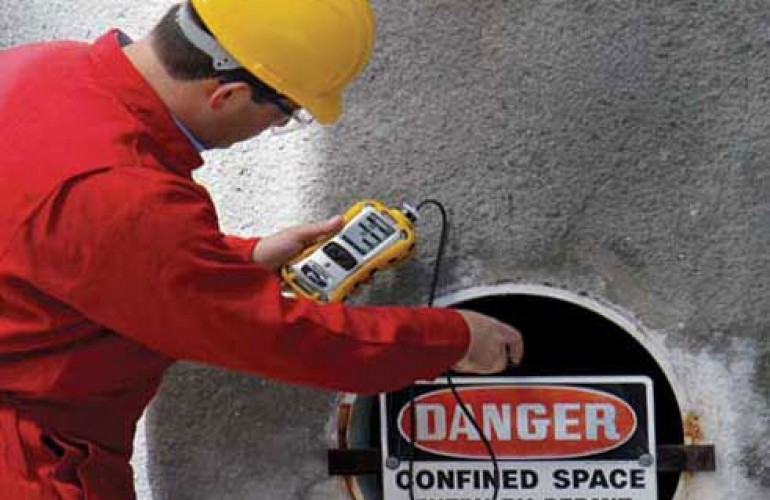 By definition, a confined space:
Is large enough for an employee to enter fully and perform assigned work;
Is not designed for continuous occupancy by the employee; and
Has a limited or restricted means of entry or exit.
These spaces may include underground vaults, tanks, storage bins, pits and diked areas, vessels, silos and other similar areas.
By definition, a permit-required confined space has one or more of these characteristics:
Contains or has the potential to contain a hazardous atmosphere;
Contains a material with the potential to engulf someone who enters the space;
Has an internal configuration that might cause an entrant to be trapped or asphyxiated by inwardly converging walls or by a floor that slopes downward and tapers to a smaller cross section; and/or
Contains any other recognized serious safety or health hazards.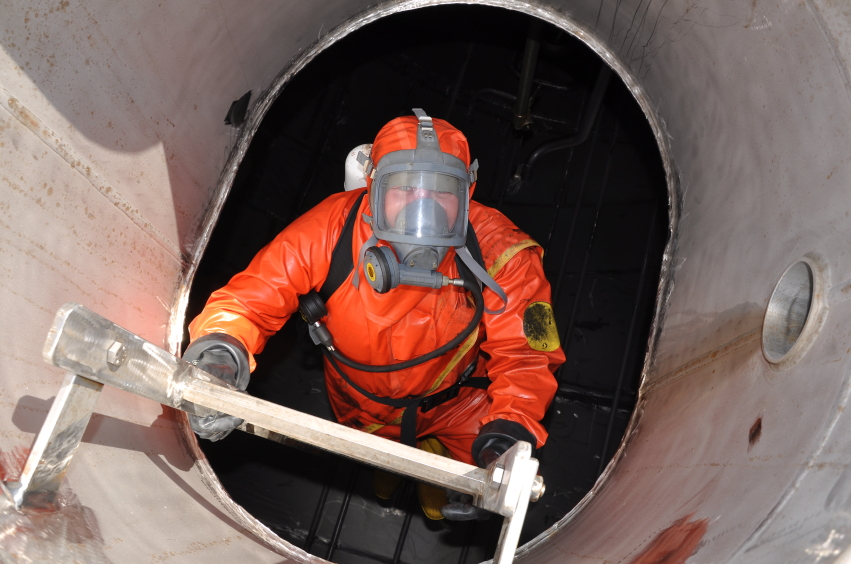 Five Responsibilities of a Worker entering a Permit Required Confined Space
Know the hazards associated with the PRCS being entered, and what behavioral effects can be expected from exposure to those hazards.
Know how to use all required PPE.
Know the procedures for communication with the confined space attendant.
Know how to alert the attendant of hazardous or prohibited conditions.
Know how to self-rescue if necessary.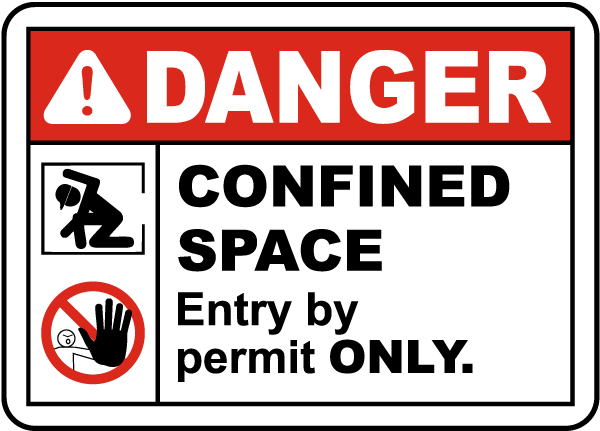 Confined Space Worker Training
Before the initial work assignment begins, the employer must provide proper training for all workers who are required to work in permit spaces. After the training, employers must ensure that the employees have acquired the understanding, knowledge and skills necessary to safely perform their duties. Additional training is required when:
The job duties change;
A change occurs in the permit space program or the permit space operation presents any new hazard; and
An employee's job performance shows deficiencies. In addition to this training, rescue team members also require training in CPR and first aid. Employers must certify that this training has been provided.
After completion of training, the employer must keep a record of employee training and make it available for inspection by employees and their authorized representatives. The record must include the employee's name, the trainer's signature or initials and dates of the training.