First Responders need to be prepared for the problems hurricanes can bring and can face potential hazards from oil and chemical spills and leaks, debris, unstable work surfaces, and electrical lines.
In addition, the equipment used to do the cleanup work may also pose hazards, particularly to those not trained to properly use it.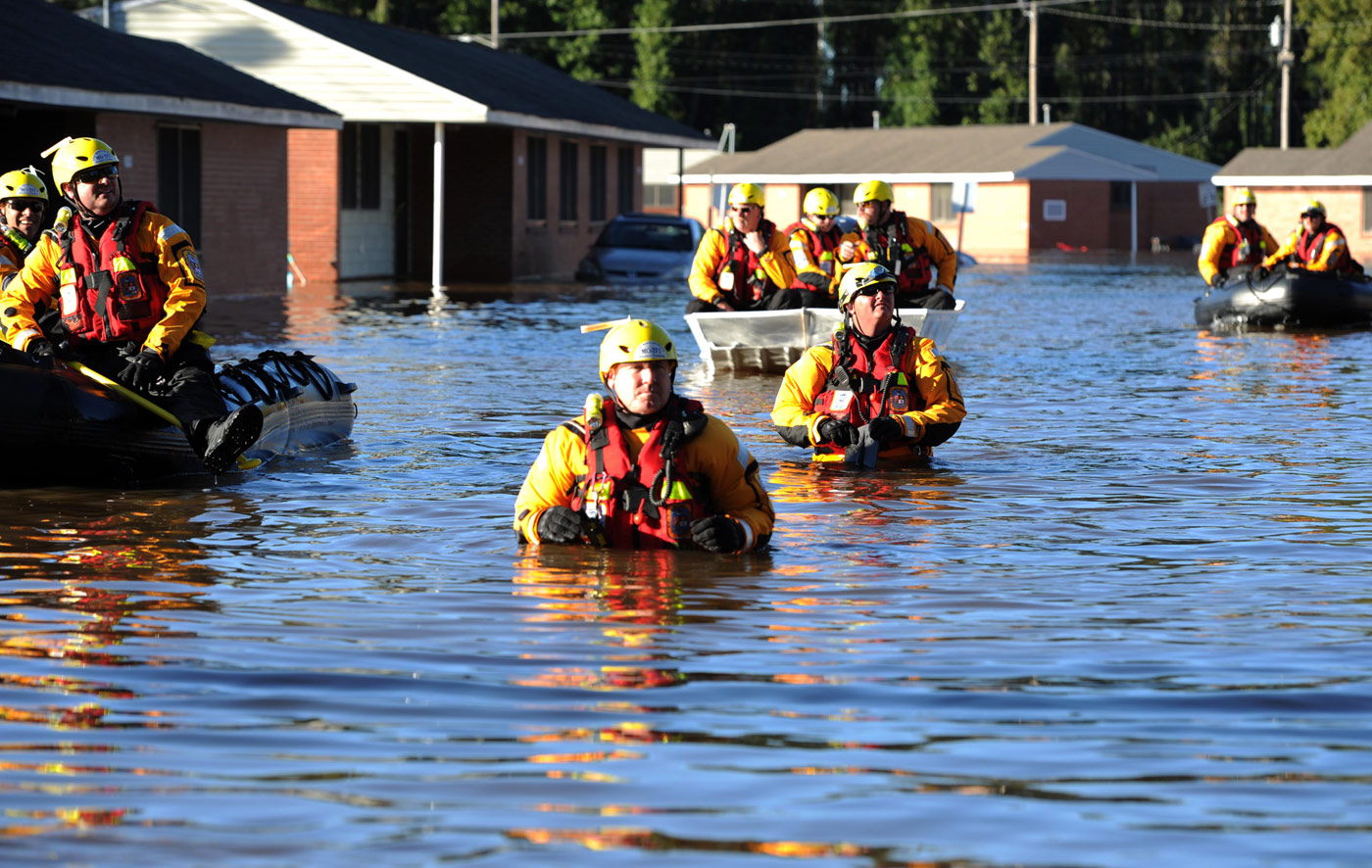 Disaster First Responder education and training will help workers how to identify and control hazards pertaining to the response and cleanup activities associated with a hurricane.
NIEHS: Safety Awareness Materials for Responders During Hurricanes
The National Institute for Environmental Health Science (NIEHS) has created a brochure as a health and safety resource for support personnel participating in hurricane response and cleanup undertakings.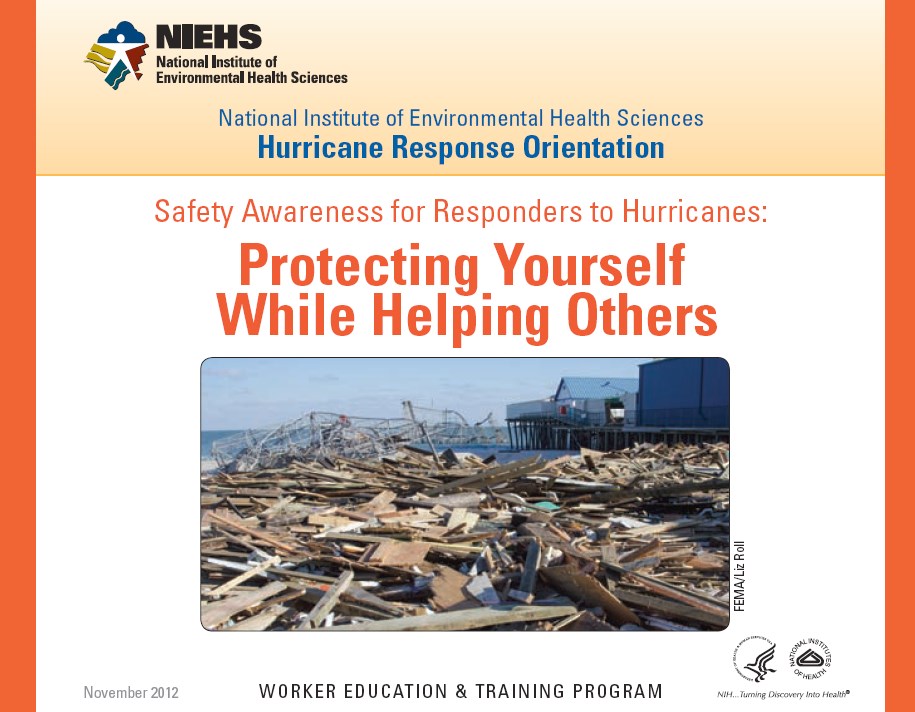 First Responder Additional Training Resources
The National Clearinghouse creates training tools to aid in the development of awareness-level courses or other awareness-level materials. These tools provide health and safety guidance to those involved in disaster response and cleanup activities.
Hurricane Training Tool
In English:
En Español:
In Vietnamese:
Floods Booklet
Mold Remediation Training Tool
In English:
En Español:
Debris Removal Training Tool